Home > About us
About us
MAKING KITCHENS COMPLETE
With the exception of wooden units and worktops, we sell just about everything you'll need for a great kitchen. This includes ovens, hobs, washing machines, tumble driers and dishwashers. We even do taps and sinks. We delivery across Liverpool and around the North West, and we can give you details for the top professional installers in the area if you need help.
IN STORE NOW
With tens of thousands of products on display and for sale, we can show you exactly how your new appliance will fit into your kitchen. With display kitchens available, you can see how different elements can be brought together to make a fantastic impression. If the first few examples you see aren't quite what you're looking for, keep looking: we've got a lot to offer!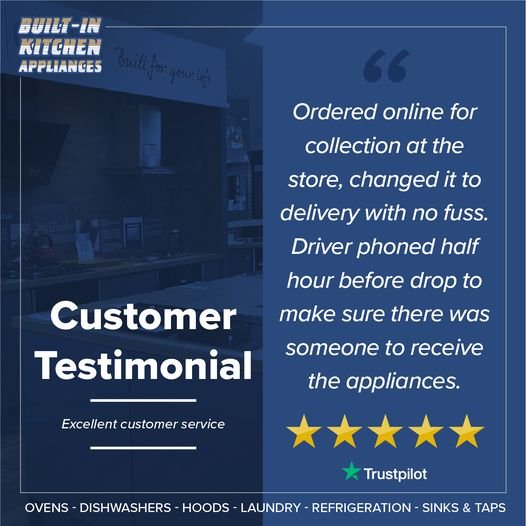 A STATE-OF-THE-ART SHOWROOM
Are you looking for a new oven or washing machine, something that will look great, perform well and last long? If so, come visit Built In Kitchen Appliances in Anfield.
For over 25 years we've been providing high quality kitchen appliances for households in Liverpool and across the North West. With one of the largest appliance showrooms in the United Kingdom and official accreditation from a number of leading brands, we have something for every kitchen. We deliver across the North West and North Wales.
SHOWROOM
Built In Kitchen Appliances Ltd
33-35 Belmont Road,
Anfield,
Liverpool,
L6 5BG