HOME
>
PROMOTIONS
> CDA CLAIM UP TO £150 CASH BACK ON SELECTED CDA OVENS
Claim up to £150 cash back on selected CDA Ovens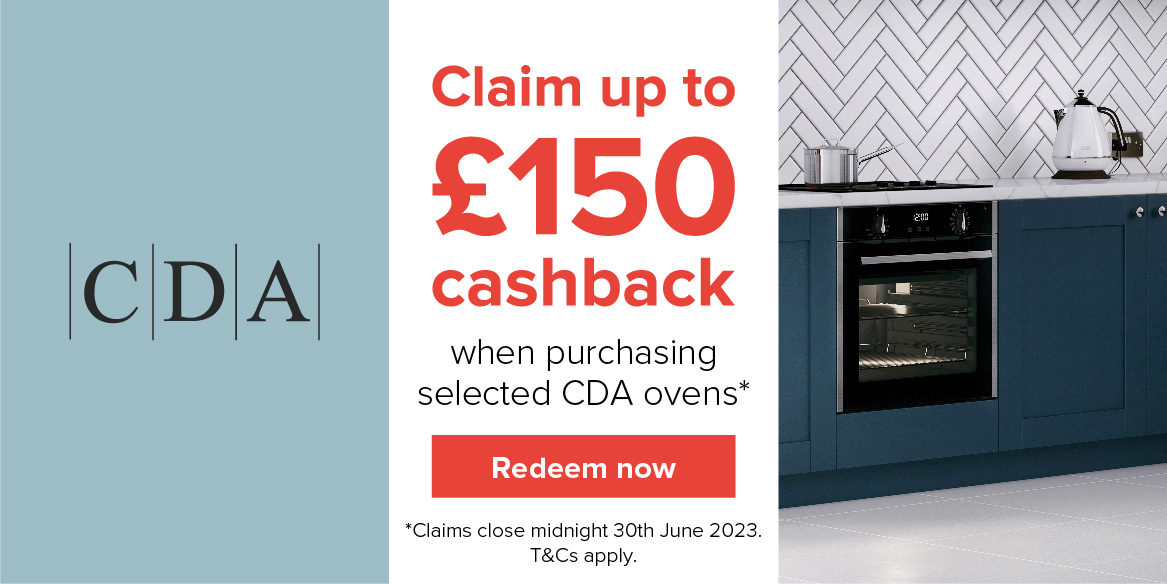 The CDA Cashback Promotion is the offer by the Promoter of a gift of up to £150 (the "Gift") to purchasers on purchases of selected CDA ovens from an eligible retailer. Claims are valid for purchases made between 9th January 2023 and 30th June 2023 (both dates inclusive) and for which the Promoter has received a completed and valid claim by 31st July 2023.
Cashback values are varying depending on the eligible model purchased. For the avoidance of doubt, all eligible models and associated cashback amounts are listed below:
SL670SS - £150
SL570SS - £150
SL550SS - £150
SL550BL - £150
SL500SS - £100
SL400SS - £100
SL300BL - £75
SL300SS - £75
To claim your cashback, please visit the CDA promotions claims site at www.CDAPromotions.co.uk and follow the onscreen instructions. If you have any queries, please consult your retailer, or contact the CDA Promotions Support Team by email: cdapromotions@360insights.com. You will be required to upload a proof of purchase to support your online claim, failure to do so will mean that your claim will be rejected.
Qualifying Appliances